2 more Sleeps until our end of year concert!
Friday, November 24, 2017 by Glenn Seddon | Uncategorized
Hi Everyone!
It's hard to believe (for me at least) but there are only 2 more sleeps until our concert!
I know that everyone has been practicing very hard over the last little bit of time and I'm so looking forward to seeing everyone perform on Sunday. You guys are awesome!!!!
I'm putting the finishing touches to the program today and everyone has been allocated either concert 1 or concert 2. If you are not sure which concert you/your child is in please let me know and I'll fix that for you.
The first concert starts at 2:30pm and the second one at 4:30pm (not 4pm like I accidentally said in a previous email). If you can get there 15-30 mins earlier that would be great so everyone is seated and settled before we start and you can ask any last minute questions from your teacher etc.
You can get tickets here at stickytickets.com.au or on the day at the door (cash only). It would help us if you did it online but we understand if that doesn't work for you.
Any questions, feel free to give me a call on 0410567595 or email or text me.
All the very best,
Glenn
End of Year Student Concert
Sunday, November 5, 2017 by Glenn Seddon | Uncategorized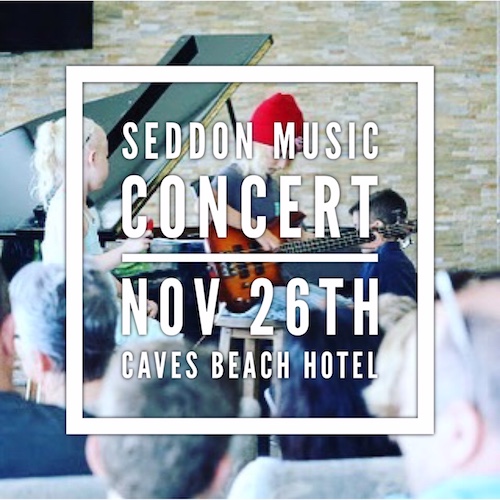 Hi, hope you are going great.
As you probably know, I am so proud of all of our students! And I know that myself, Mez and Joanna have enjoyed sharing the wonderful gift of music each week with all our students. I'm so looking forward to hearing and seeing all our wonderful students showcasing what they have learnt this year.
The concert is such a great opportunity for students to gain experience in playing in front of others and to experience the joy of playing for friends and family. Music is truly a gift and it is a special thing when one can share that gift with others.
With our school growing significantly this year we are hosting 2 concerts this year. One at 2:30pm and the other at 4pm. We thought that would be better than sitting still for 3 hours :)
Tickets are available right now by following this link or clicking on the big button below.
Each ticket gives entry to either or both concerts.
Look forward to seeing you there!
Glenn
Term 4 Kick off and End of Year Concert
Friday, October 6, 2017 by Glenn Seddon | Uncategorized
Hey everyone!
Well, believe it or not we are heading into the very last term for the year. Christmas is just around the corner!
Lessons start back again on Monday the 9th October and I'm drawing up the timetable now, so let me know if you would like any changes made to your time you had last term.
Also this term we have a few people doing exams and of course our end of year concert. I will have a date, time and place in the next day or 2 for you.
All the very best and look forward to seeing you all in a few days!

Glenn and the Seddon Music team